If you want to change the bank account details associated to your PayPlug account, you can proceed to that operation directly from your PayPlug account. In order to do that, please log to your PayPlug account and go the the menu "Settings", then to the sub-menu "Bank Account".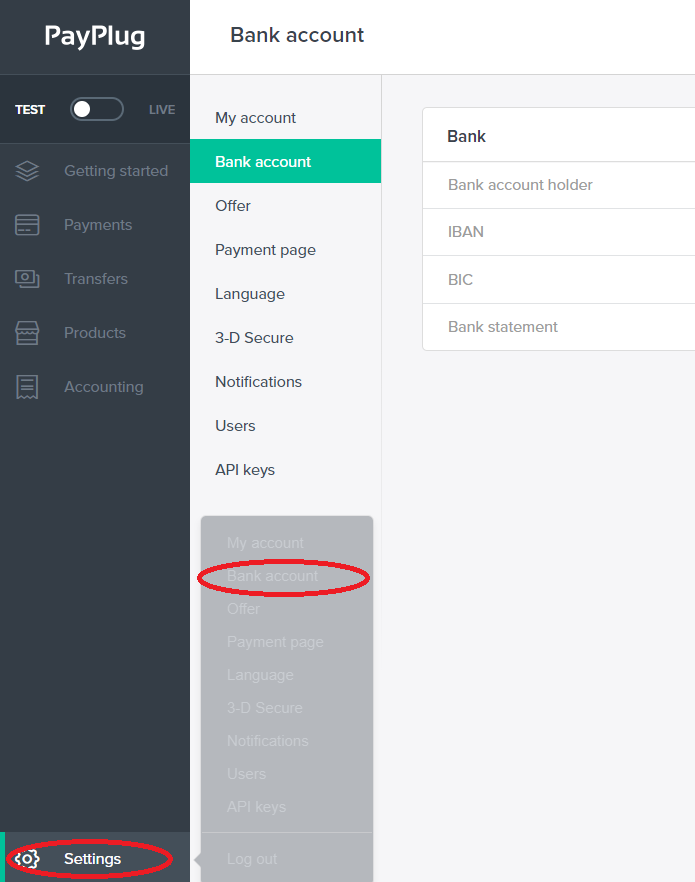 Once you're on this page, click on "Replace Bank Account" at the top right corner of the screen. Then you will land on a new page requesting that you fill in the fields "Bank Account Holder", "IBAN", "BIC" and "Address", as shown on the following screenshot :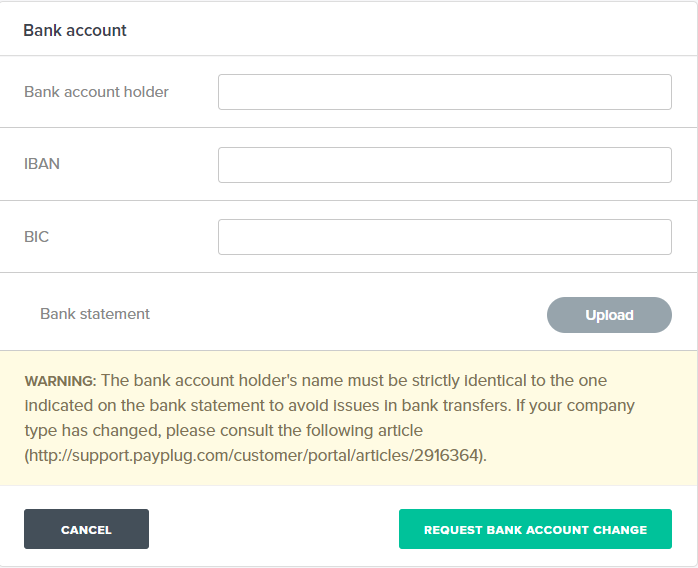 Once you filled in these fields, you can upload the new RIB (Bank Statement) by clicking the "Upload" button.
Once the bank document is uploaded and the required fields are filled in, you can click on "Request Bank Account Change".
Once you modified these bank account details, you won't be able to process a bank transfer until your new bank statement is approved by PayPlug. This process can take up to 3 business days.
Please be advised that the name of the account holder should be strictly identical to the name on the bank statement, otherwise you may not receive your bank transfers.