Since 18th June 2019 PayPlug has signed a priviledged partnership with Shopify. You can then find PayPlug among the payment providers in your Shopify back-office, to accept credit card payments on your website with an entirely secure PayPlug redirected page.
In order to install PayPlug as a payment provider on Shopify, you'll only have to :
Go to the "Settings" menu at the bottom left corner of your Shopify back-office
Click on "Payment providers", the page with all the payment providers will be displayed.
Click on "Select provider" and write Payplug
Select the entry that is displayed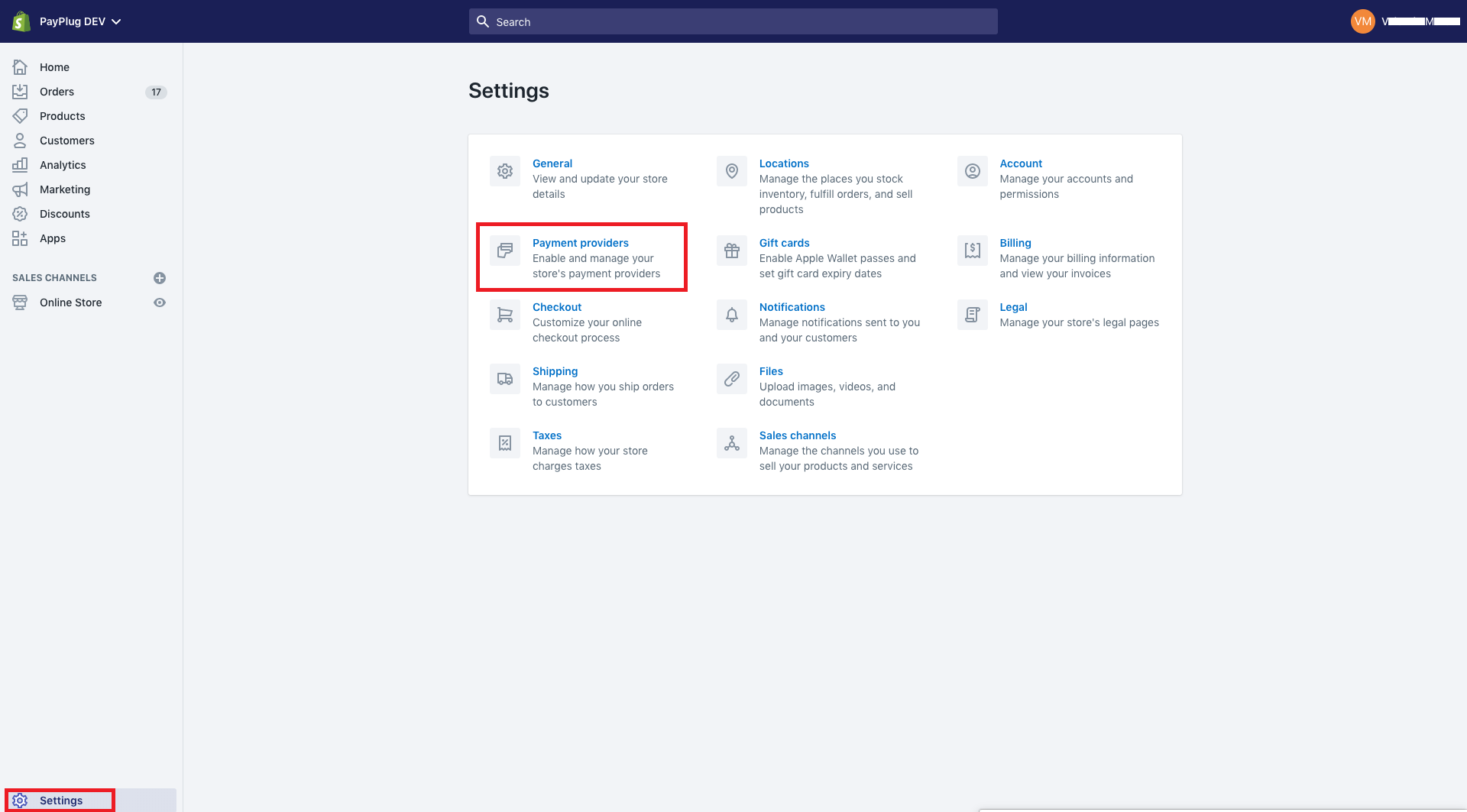 Step 1 and 2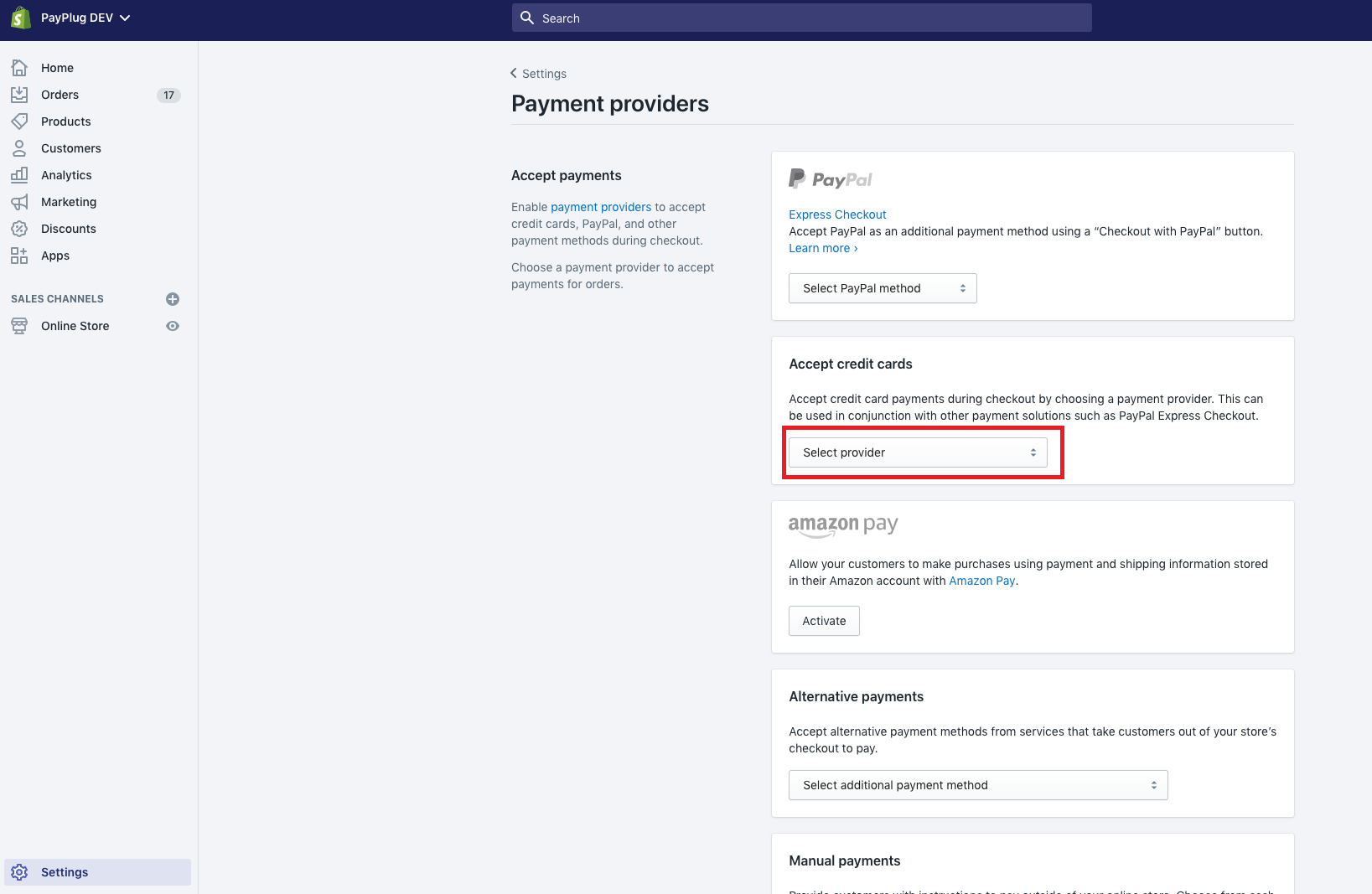 Step 3
Step 4
Shopify is asking for a two-factor authentification. For that purpose you will be asked specific access. You will find them in your PayPlug portal.
To find these IDs:
Go in your PayPlug portal, in the "Settings" and "API key" menu
You will find a little box on the right of the "Secret key" frame to tick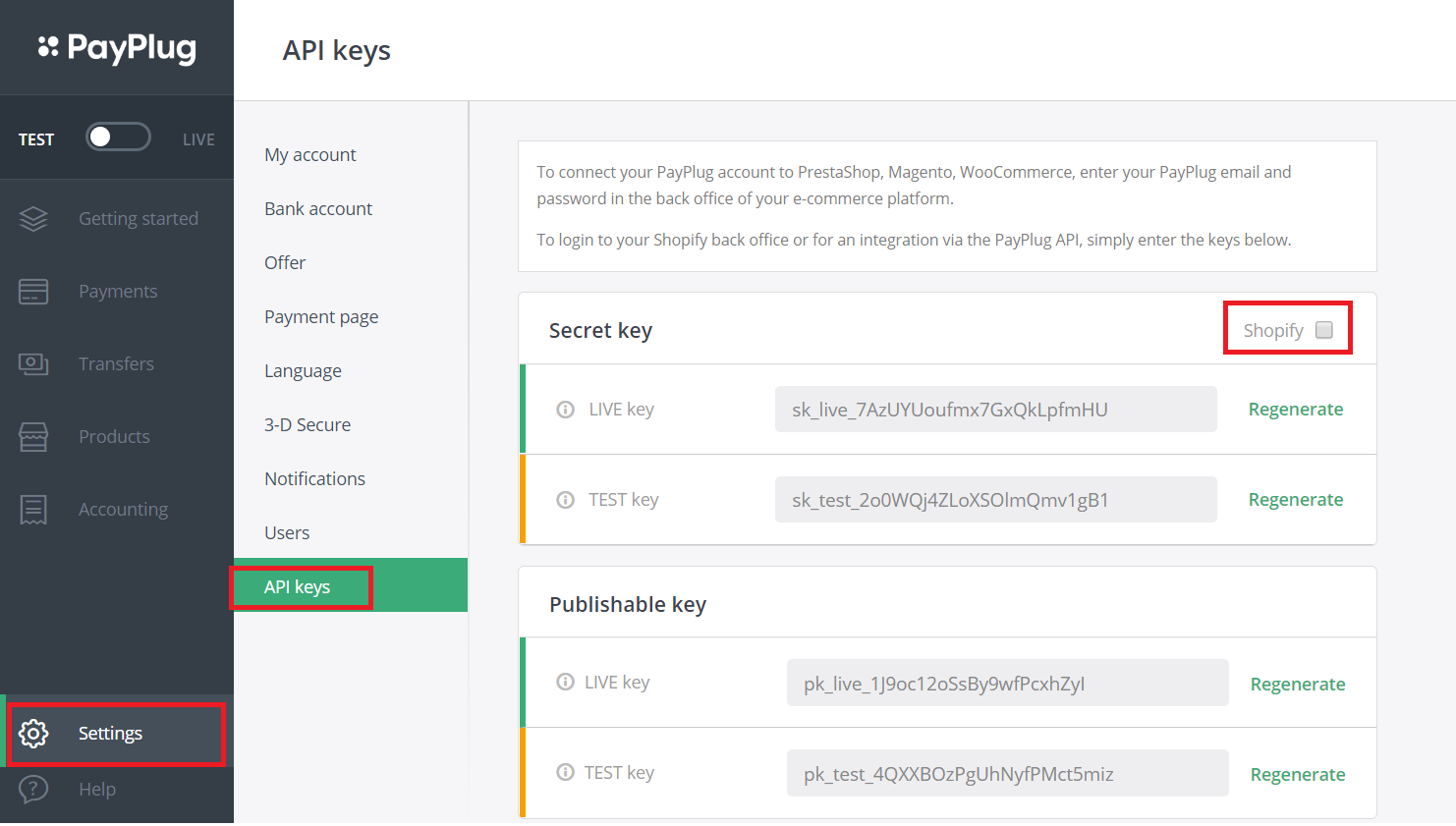 You will then get an account ID and a key that you will have to copy.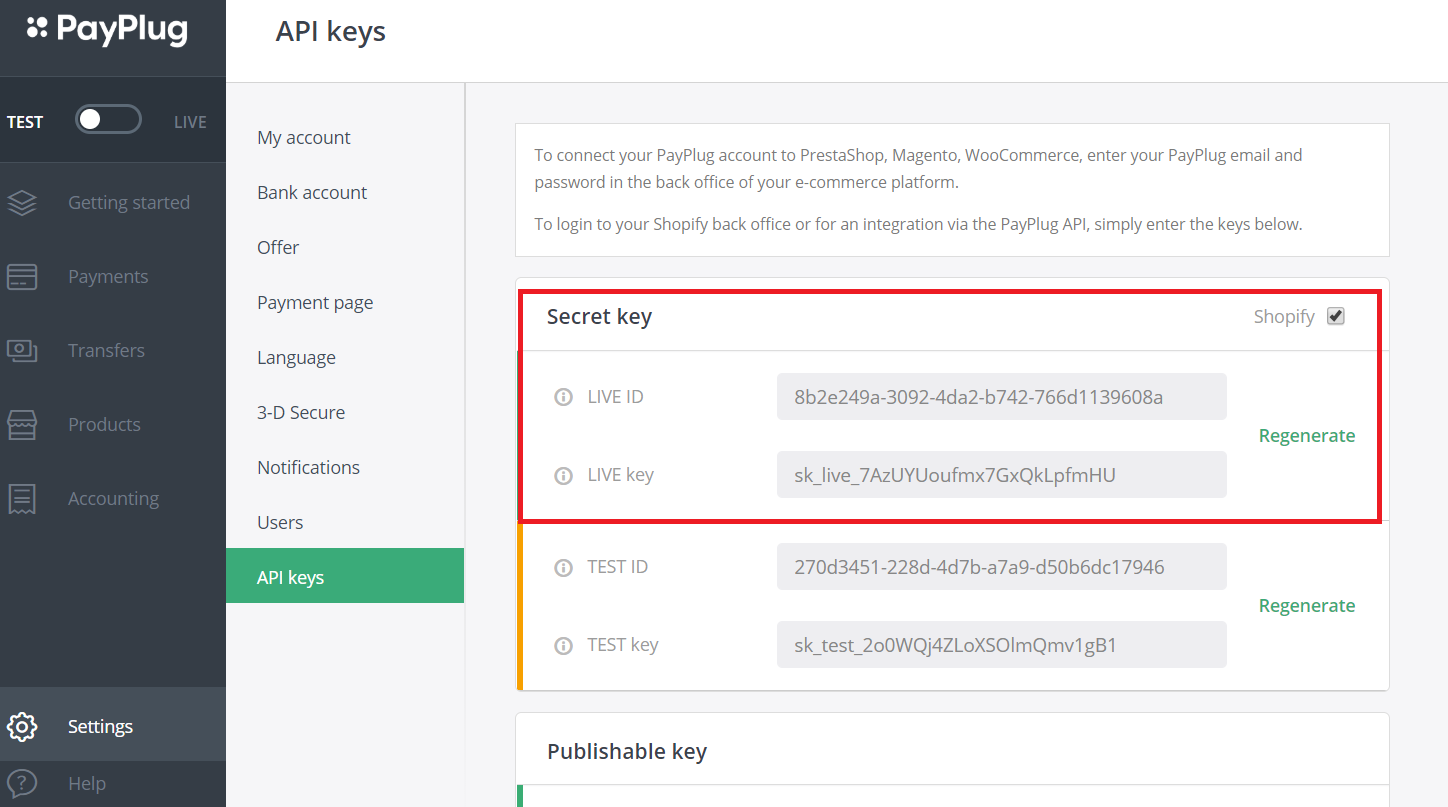 Live ID and Live Key to copy on Shopify
Go back to your Shopify back-office
Enter the elements in the frames that say ID and Key
Click on Save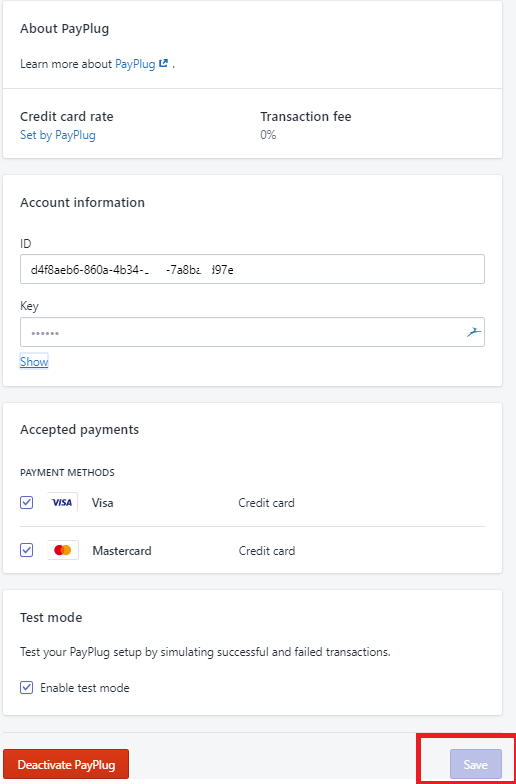 Careful! While your PayPlug isn't activated, you will only be able to use the TEST mode (with the TEST ID, and the TEST key). This mode allows you to test the solution without credit card debit. To use TEST credit cards you can look at the following page.
Once of those steps are finalized, your PayPlug solution will be available on your online shop.
Going further :