Since 18th June 2019 PayPlug has signed a priviledged partnership with Shopify. You can then find PayPlug among the payment providers in your Shopify back-office, to accept credit card payments on your website with an entirely secure PayPlug redirected page.
2. differed payment on Shopify
1. Payment page settings
Your payment page customization and setting will be done in your PayPlug portal from the "Settings" and "Payment page" menu.
You will find all the elements to entirely customize your payment page here
1.1 What you customers see:
When the customer is at the payment level, he will see the below elements :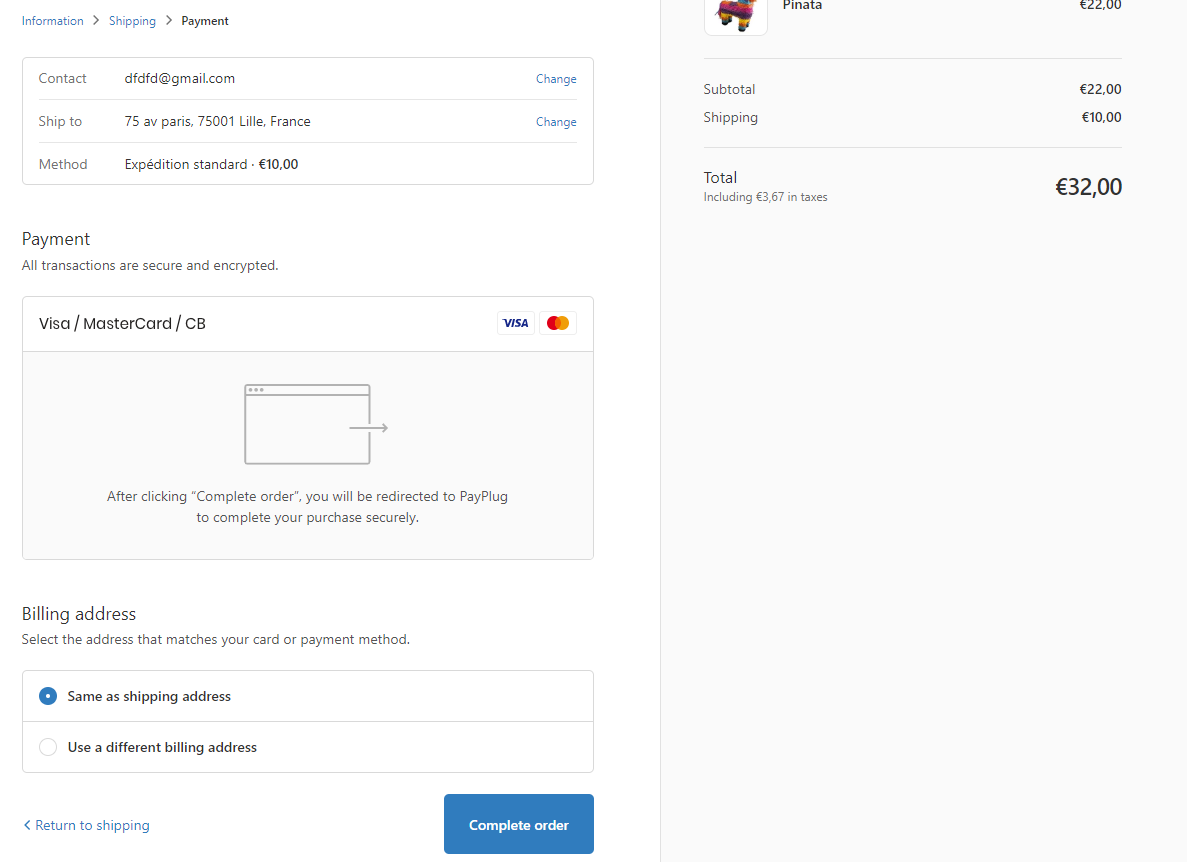 He clicks then on "Complete order" and is redirected to the secure PayPlug payment page that you will have previously customized.
2. Differed payment on Shopify
On Shopify, you have access to the differed payment feature. In that case, an authorization is asked while your customer is completing the order, and he will be debited at the delivery only. The payment will remain available during 7 days.
To access to the differed payment, you should first go in the "Settings" menu and then click on "Payment providers"
At the bottom of the page you will find, within the frame "Payment Capture" you will have to tick "Manually capture payment for orders"

Careful! After 7 days a payment which hasn't been captured or validated, the authorization will expire and it won't be possible to do it anymore. It will be lost.
2.1 Differed payment Capture
In order to capture a differed payment you should go in the "Orders" menu.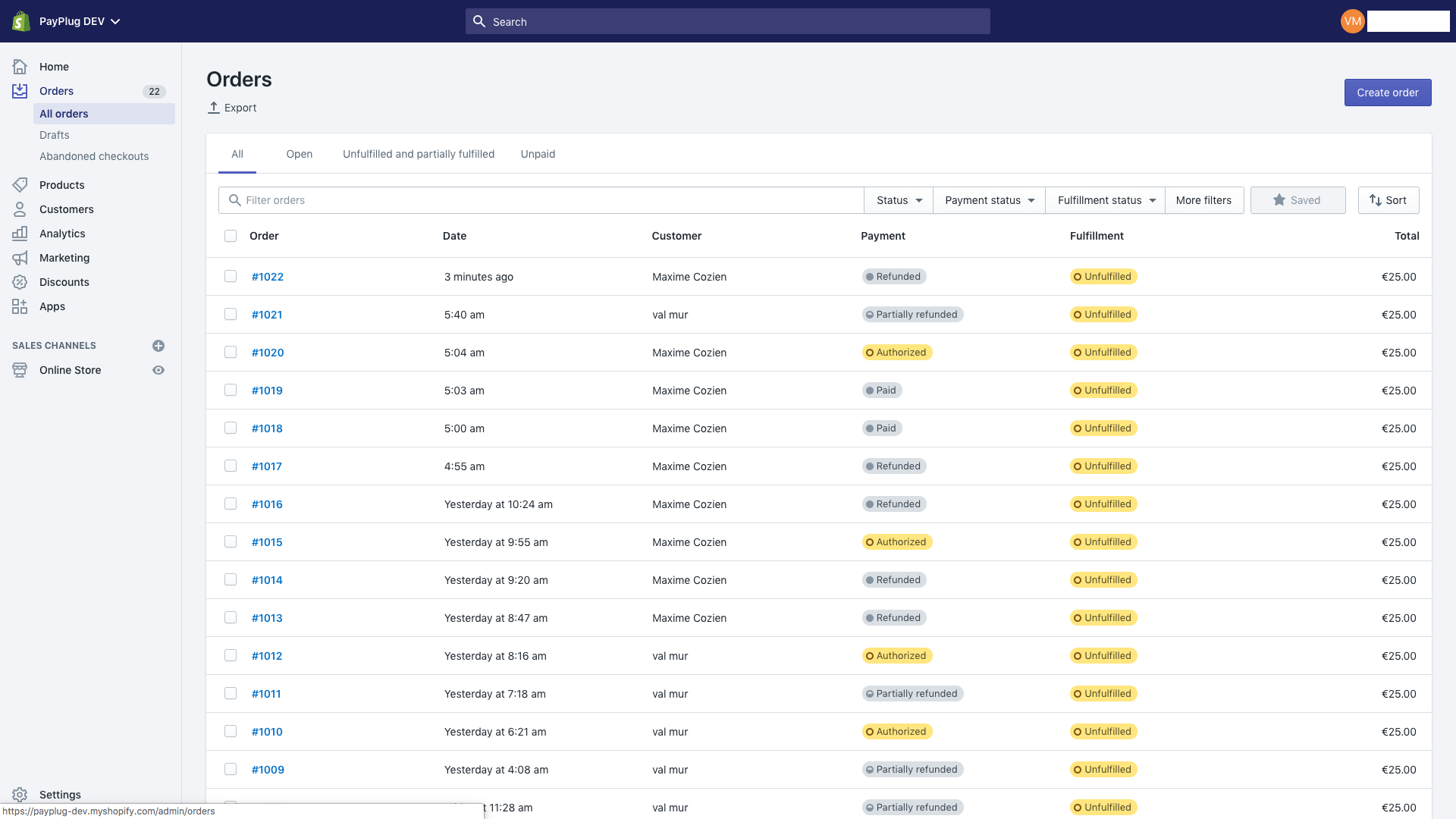 The "Authorized" orders are the ones for which the payment hasn't been captured.
The order status once the payment is capture, is "Paid"
You will only have to :
Click on the order for which you want to capture the payment
Click on "Capture Payment"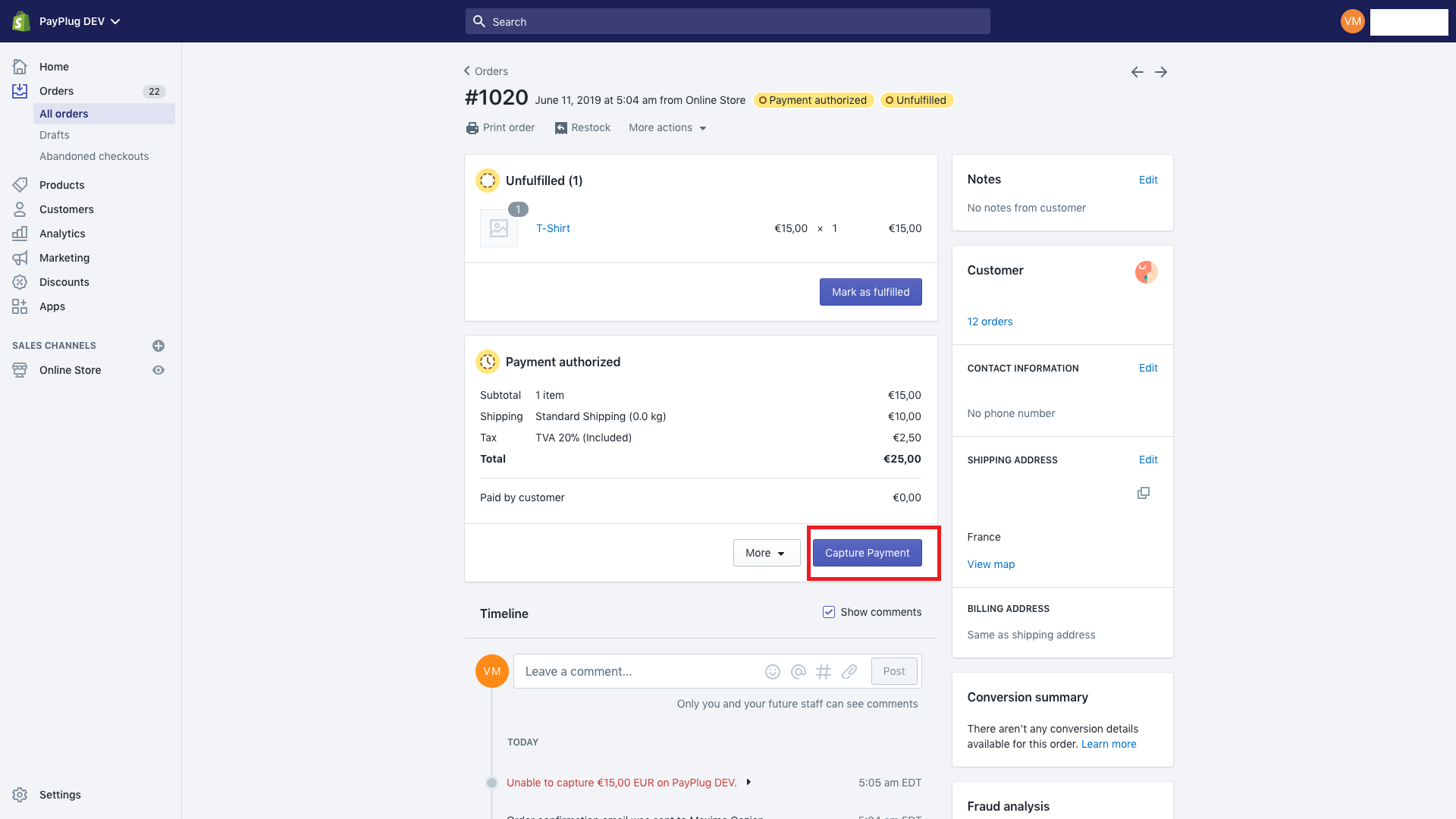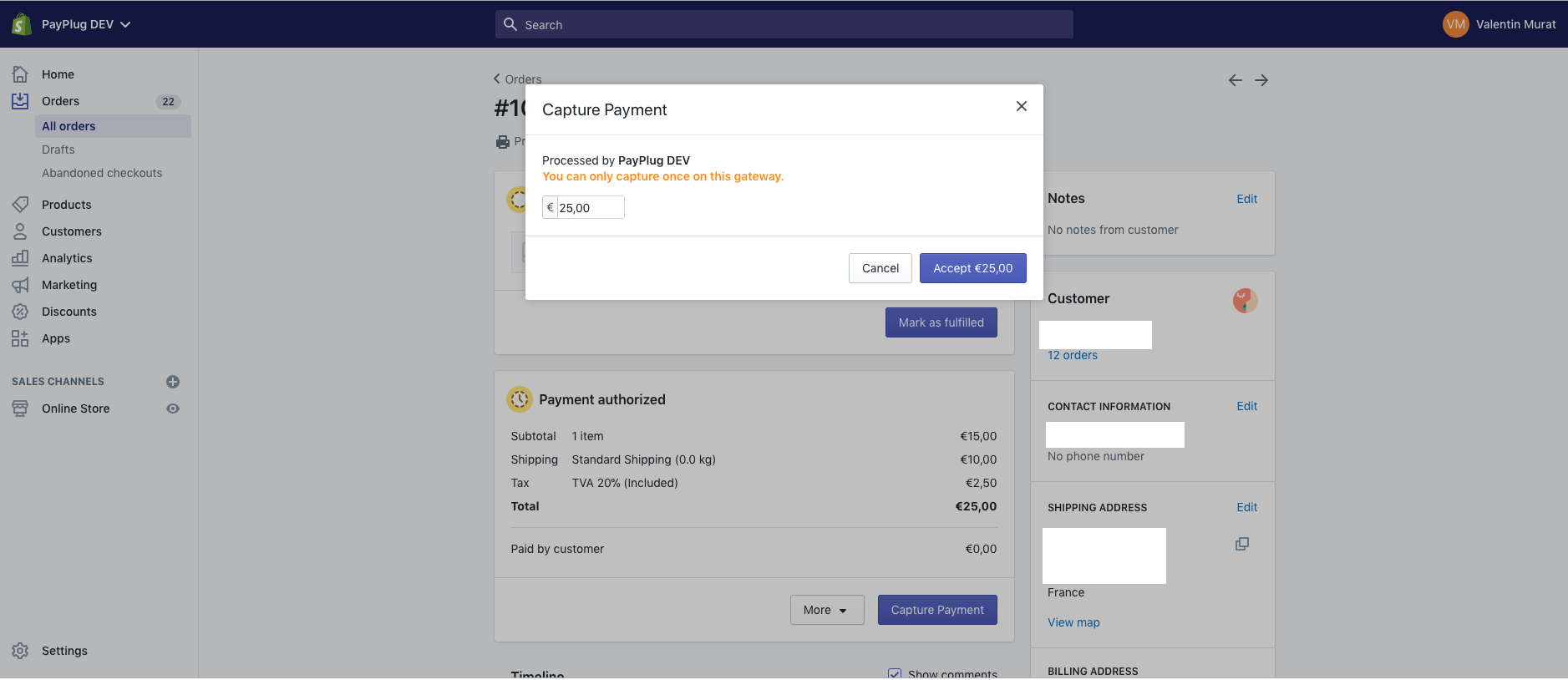 3. Refund via PayPlug
Via PayPlug on Shopify, you can refund an order partially or totally.
Be careful, refunding via the PayPlug portal won't be possible, only a refund via Shopify will succeed!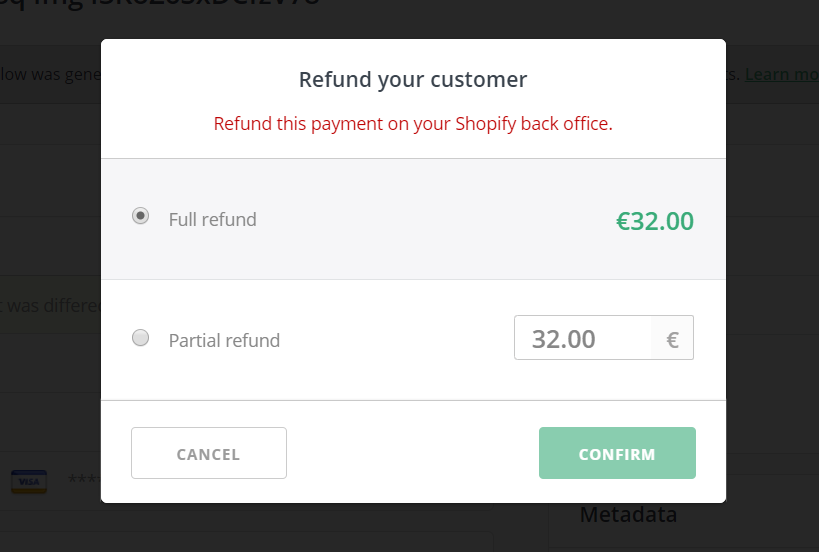 3.1 Partial refund
To refund partially an order you can follow these steps :
Click on the order you wish to refund
Click on the "Refund" button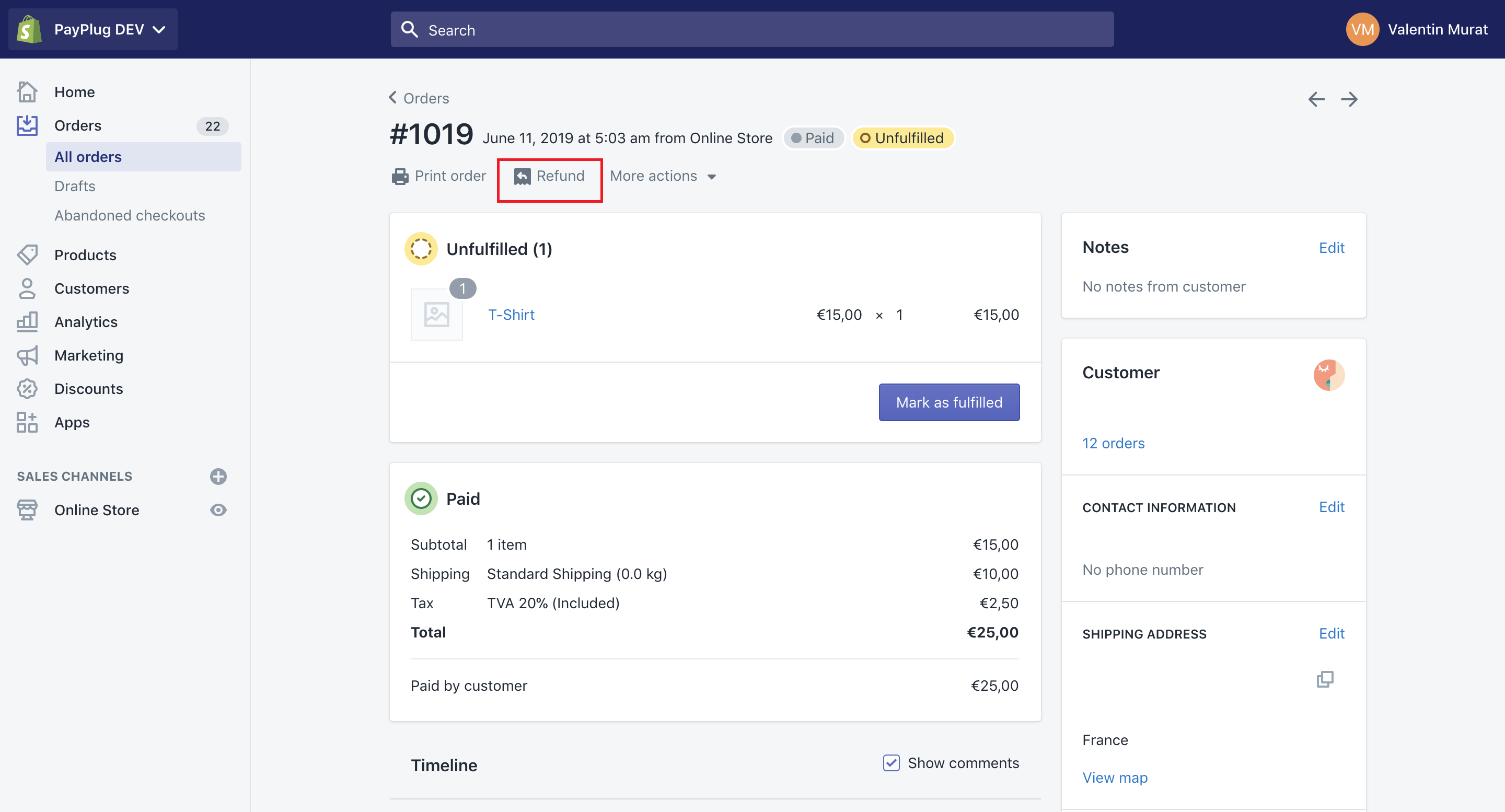 You can select the number of articles to refund (by default it is set to 0)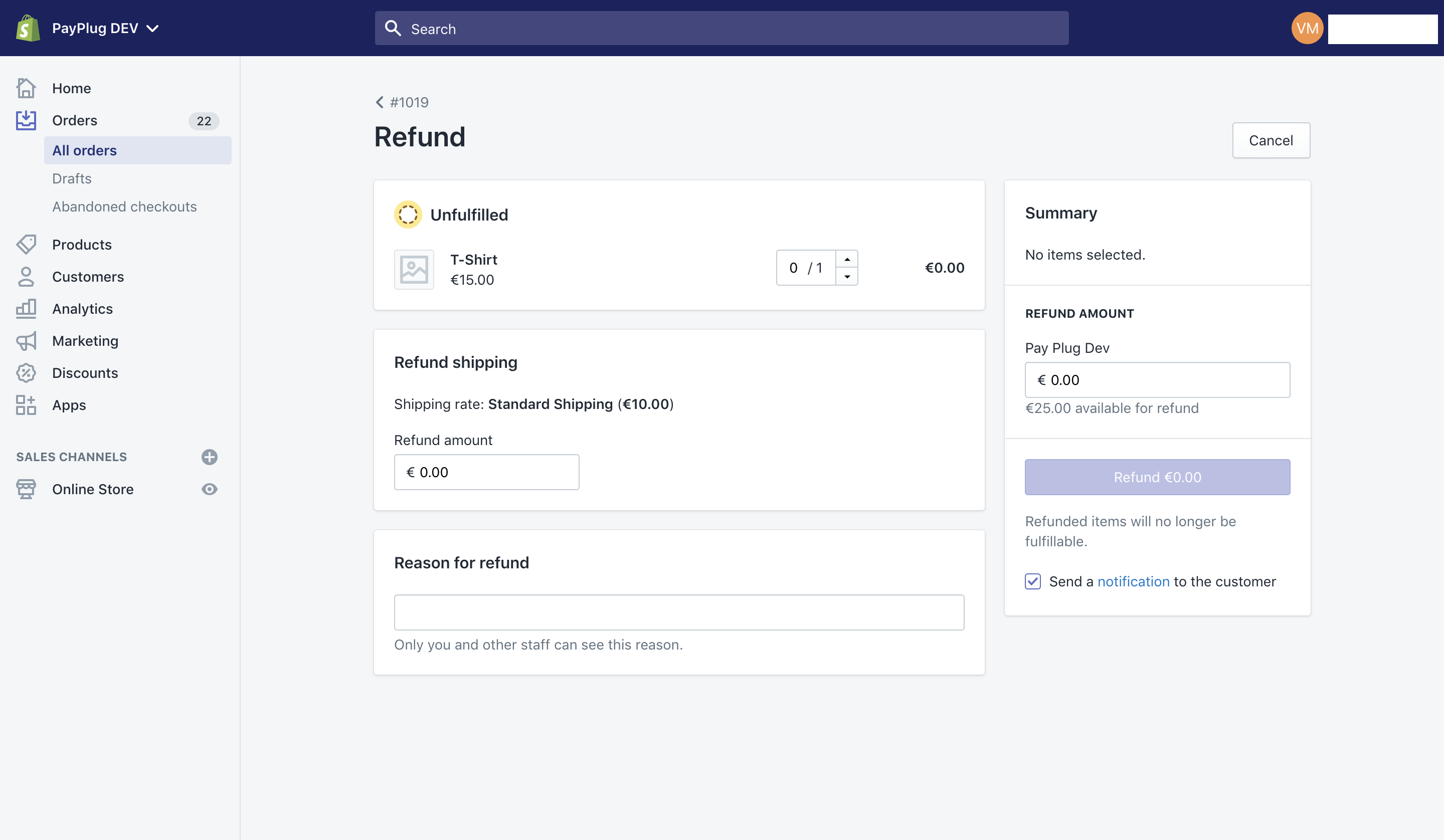 Once selected 1 or several articles to refund, you can also refund the delivery fees in the frame below "Refund shipping". You can refund those fees partially or totally if you wish.
Click on "Refund xx €"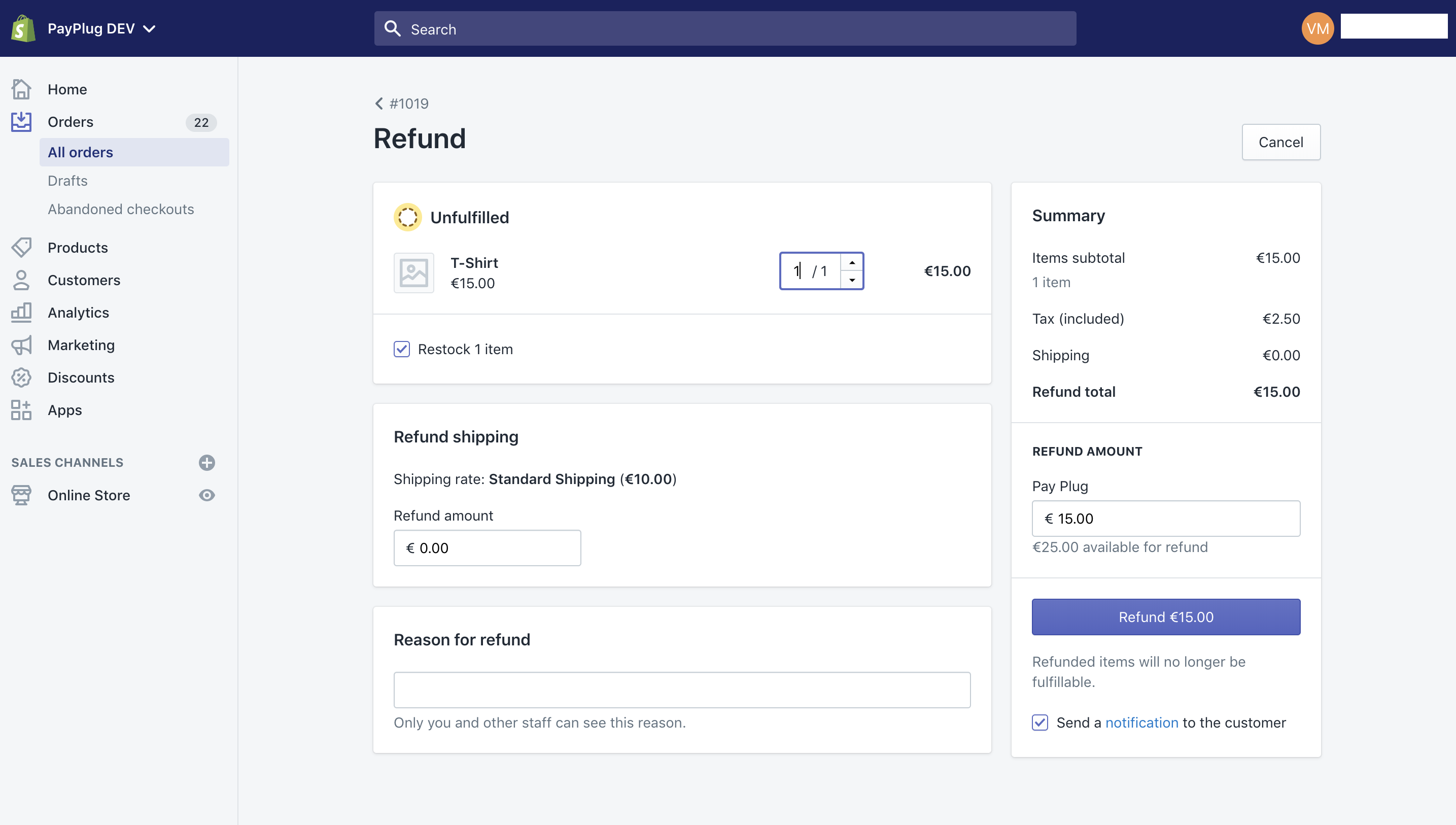 3.2 Full refund for an order:
In order to entirely refund your order, here are the steps :
Click on the order you wish to refund
Click on the "Refund" button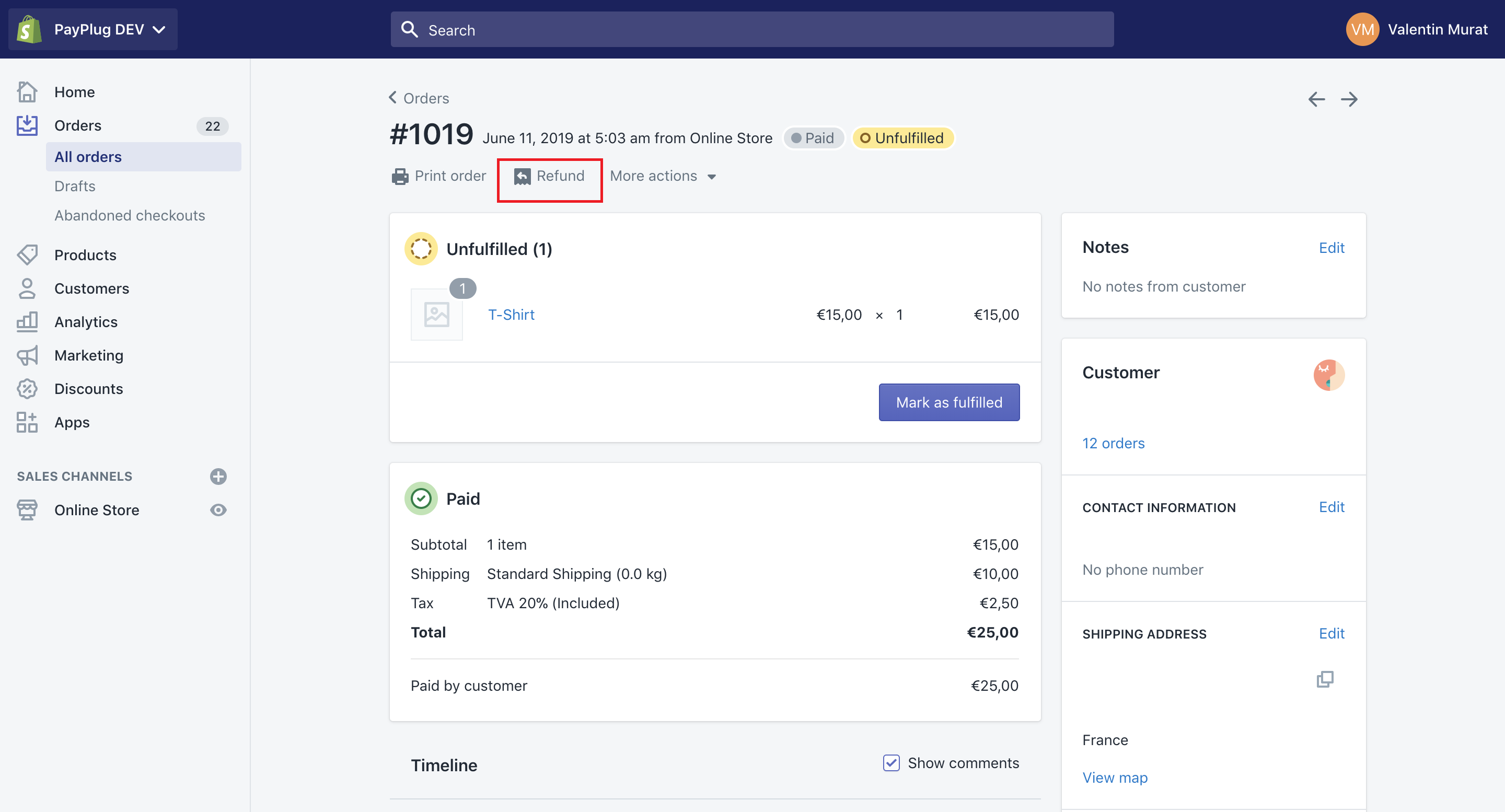 Enter manually the amount left to be refunded, and then click on the button below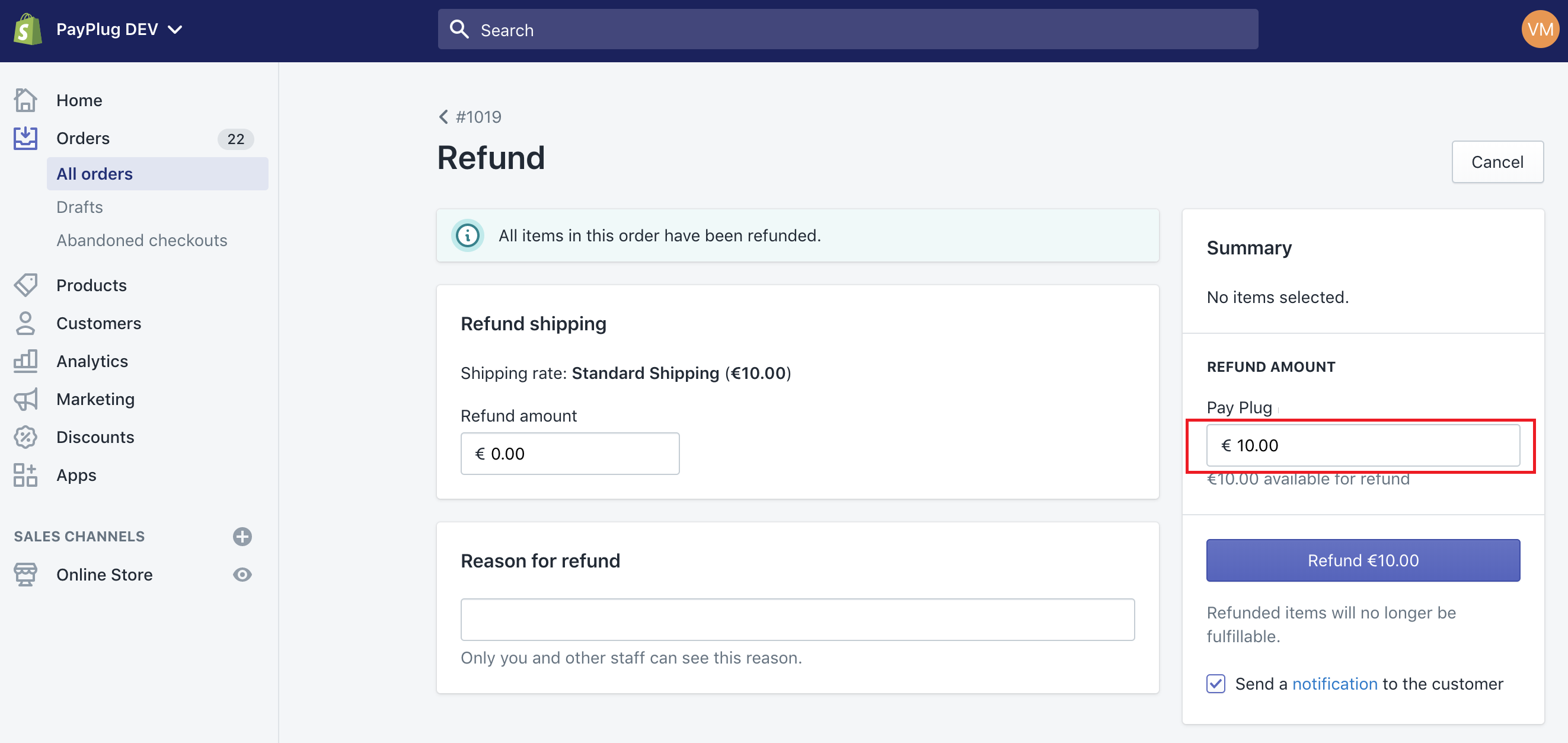 Going further: