Payplug made a signature of a partnership with Shopify public on June 18th 2019.
This was natural for Shopify and Payplug to become partners around a shared ambition: make our merchant's life easier. This partnership will allow the CMS users to benefit from an omnichannel payment solution, really simple to use, offering the highest level of protection against fraudulent transactions (Smart 3-D secure) and which can be configured in one click.
There are new opportunities for Payplug, the solution will be displayed to the merchants who are Shopify's customers. This cooperation will significantly contribute to speed up the French payment solution's adoption by the merchant and will allow Shopify to complete its offer!
The Payplug solution will be available in the Shopify abck-office at the begining of July.
Plans available on Shopify
On Shopify our new Starter and Pro plans as well as their features are available.
You can choose your offer form the "Settings" menu, and "Offer" sub-menu or when subscribing. The differe payment will be available on these 2 offers.
Our different offers are displayed on the following page.
Be careful, on Shopify, the one-click payment, the unguaranteed installment payment and the embedded payment page are not currently supported. 
You then, won't be able to choose this plan in your Payplug account. It will be greyed as below: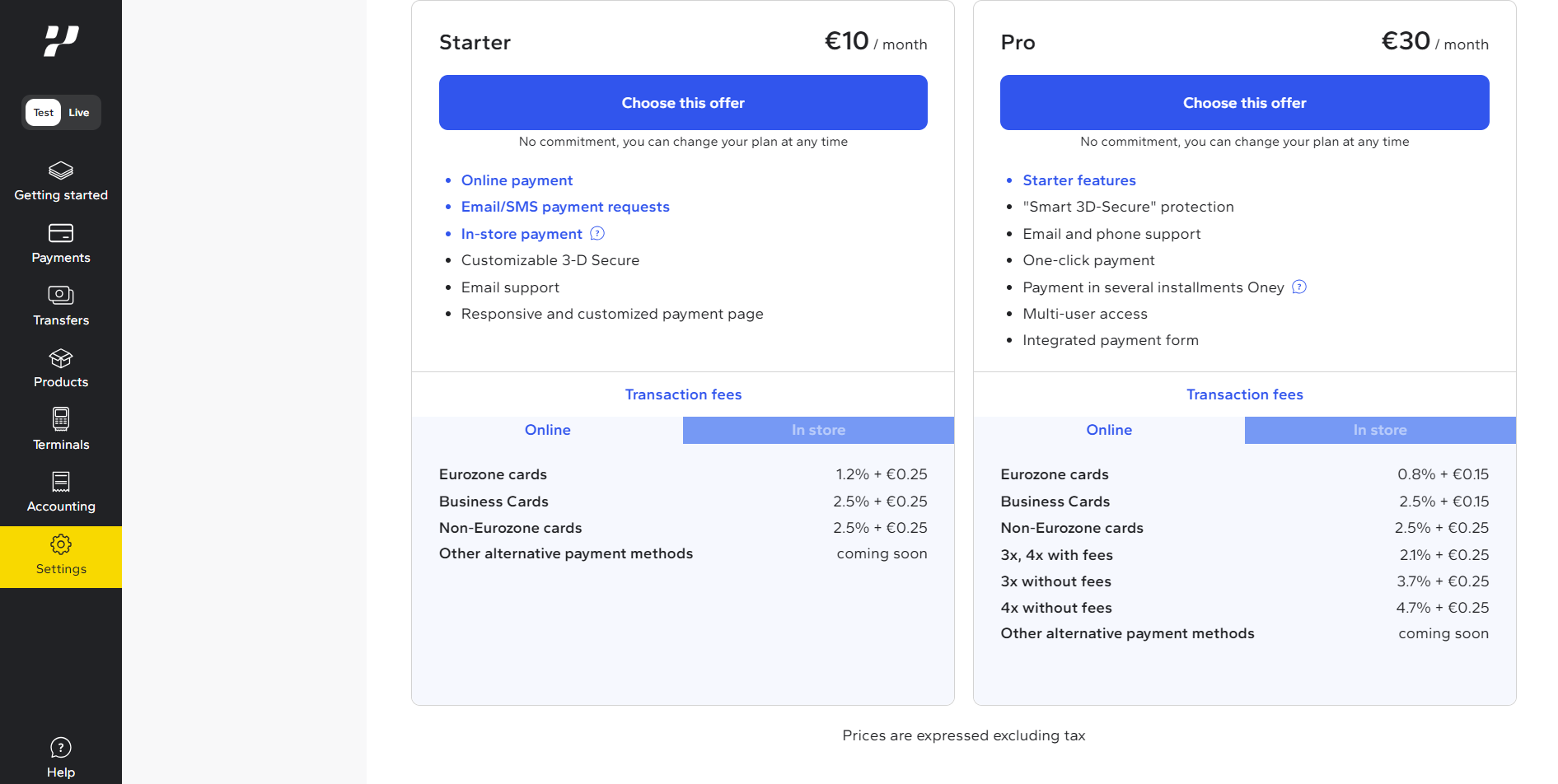 For further information, please contact us.
Going further: