What you should Know before closing your PayPlug account
Elements you need to know before asking your PayPlug account's closure.
Only the PayPlug account's owner can resquest this closure
You won't be able to receive payments, request payments after closing it
It will not be possible to close your PayPlug account if one payment is ongoing (installed payment, differed payment, ongoing/waiting payment request)
You won't be able to use the same email to apply again to PayPlug.
How to close my account
In order to close your acocunt, you need to go in the "Settings" and then "My account" menu.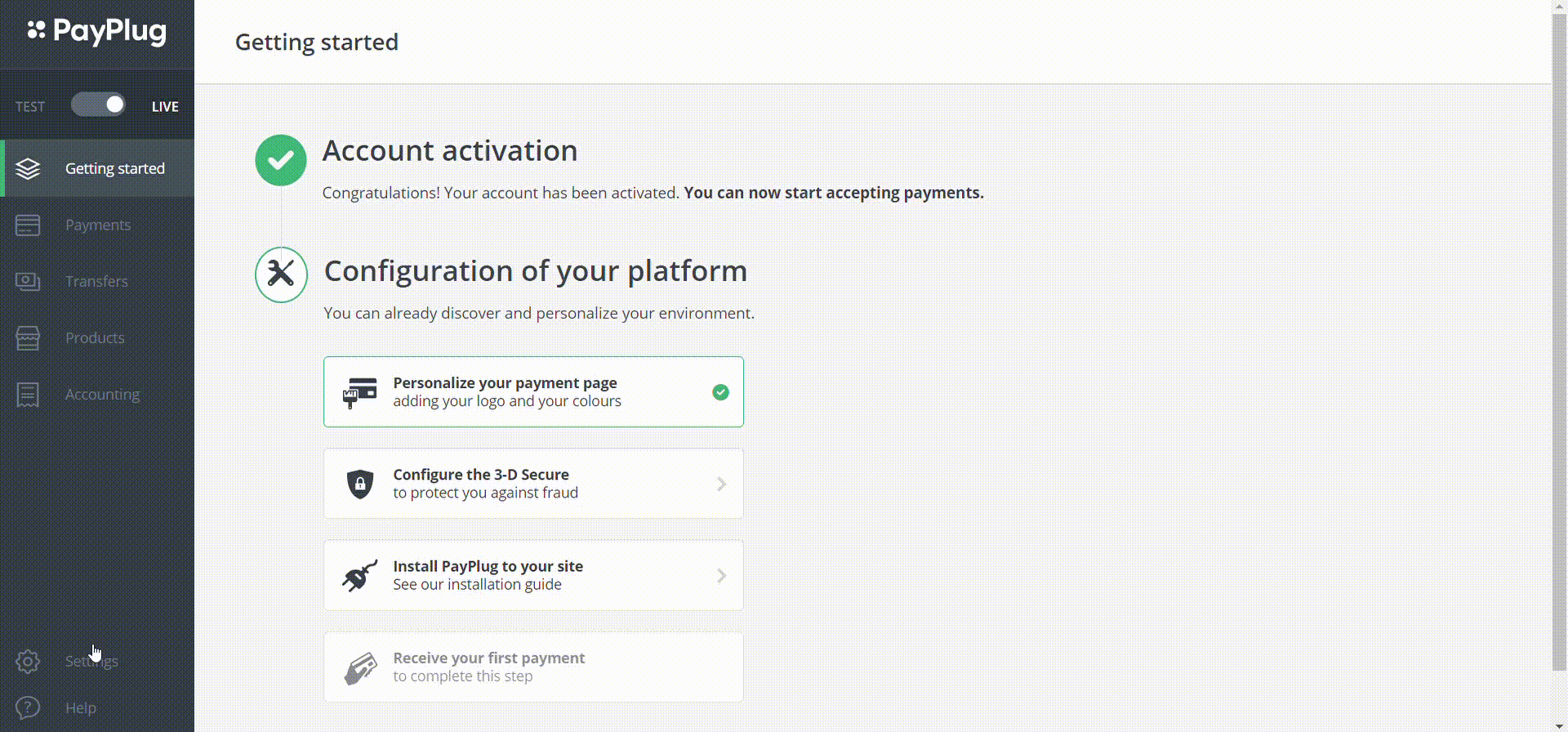 You will then go through a confirmation page, and "Accept the closing Condition", then click on "Continue".
A satisfaction form will be proposed to you in order to know the reason why you are leaving.
You will receive an email sent to the account owner's email with a confirmation code to enter in the portal which will allow to ensure the closure is done knowingly.
Your PayPlug account will however still be accessible to upload documents, refund customers and ask for transfers.
You account will not be able to receive payments and the subscription fees will be stopped.